Welcome to Marshfield Chevrolet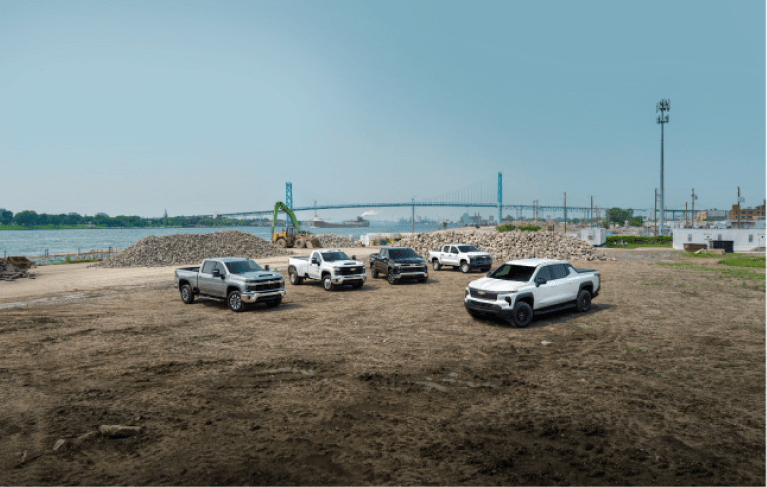 Certified Pre-Owned
Get a pre-owned vehicle that's inspected and warrantied.
Get Approved
Apply online using our quick credit application to get started.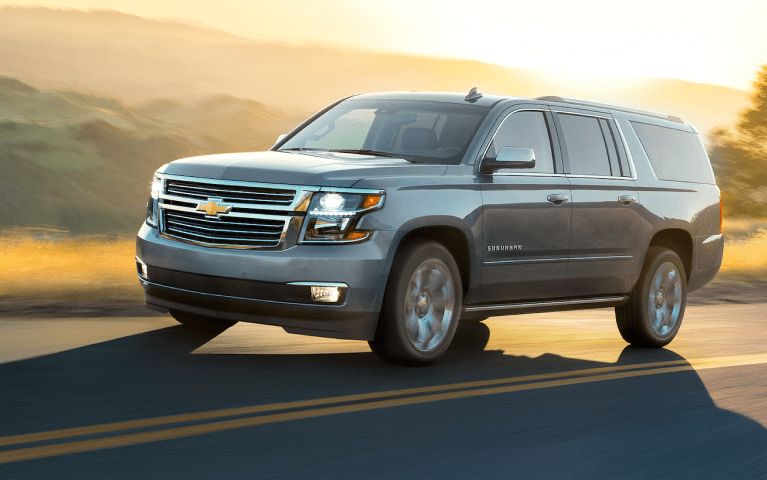 Value Trade-In
Get an online quote from Marshfield Chevrolet for your pre-owned vehicle.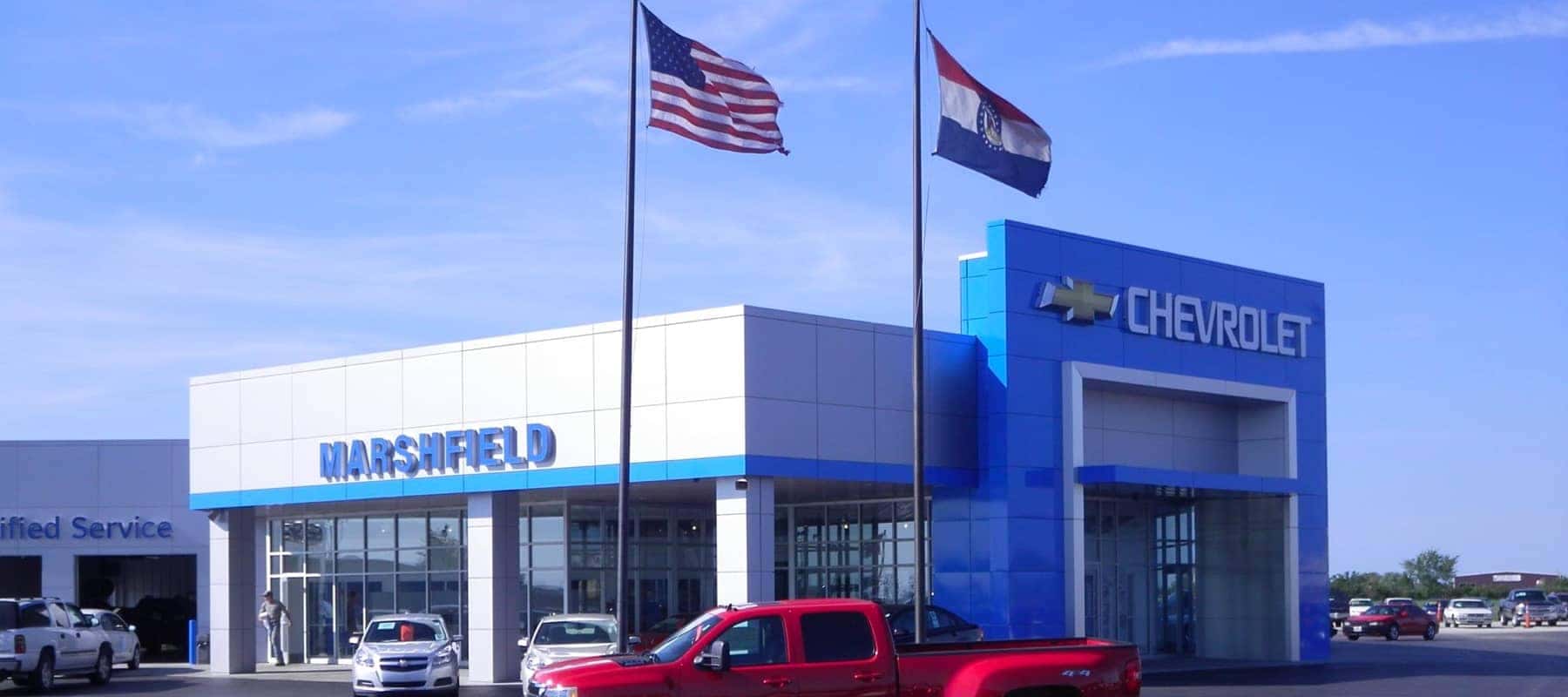 Welcome to Marshfield Chevrolet
Our commitment to providing excellent service to our customers is the pillar on which Marshfield Chevrolet is built. Our dealership is your premier source for parts, service, tires, accessories, and new and preowned vehicles. We are your one-stop-shop for every vehicle need that you may have.
Need financing? No Problem! Marshfield Chevrolet has a dedicated finance team, eager to make owning your dream vehicle a reality. We have an extensive inventory of vehicles for all of southwest Missouri and nearby area customers.
Drop by Marshfield Chevrolet to learn more about the services that we provide!
Ask A Question
Our Reviews
Very relaxed atmosphere. The staff is very friendly and helpful and easy to work with. Our salesman Boyd Manning was the best. Highly recommend.
I originally viewed the 2011 Corvette Grand Sport that I purchased on Cargurus. Phoned the dealership and was connected to Boyd Manning. He was very respectful of me throughout the buying and delivery process. After agreeing on a price Heath Wilson handled the paperwork portion of the transaction, which went very smoothly. Boyd picked me up at Springfield airport and away we went to the dealership in Marshfield. Boyd brought the car around for me to test drive and then Heath took over and we did the sales paperwork in less that half and hour as the financial part was done before arrival. Boyd was very easy to work with and a down to earth kind of guy. I would work with Boyd again and feel comfortable.
They are always very nice and happy to have you using them they are always very good to get done what I need done
I am always treated very well at Marshfield Chevrolet, they are very easy to work with and I have always found what I want at a reasonable price. Thank you Boyd Manning, we love the Nissan!!
I have purchased vehicles at this dealership more than once and each experience has left me with a very good feeling. I just purchased a Corvette with the assistance of Boyd Manning in sales and he was great at answering all of my questions. He is a straight forward straight shooting guy . He worked very hard putting together my deal . After having the car for a day I found a previously unnoticed problem and he and the used car manager brought me in to the service department and repaired the issue at no cost to me. Not very many dealers out there that will go that far to correct a problem after the sale like that. I would recommend anyone looking for the best dealer out there to visit Boyd at Marshfield Chevrolet.
What a pleasant experience it was to purchase a "new" used 2011 Buick Lacrosse from Marshfield Chevrolet and Boyd Manning. From looking to closing it was easy, simple and stress free. Boyd took the time to find out what I wanted or didn't want in a used car, helped me eliminate one I would have liked but was not practical. When we had found the perfect one it was smooth sailing...from writing the contract to paying for it. Feel very confident in referring friends to Boyd as I know they will be in good hands. Thank you Boyd for a job well done!!
Very professional and approachable. Answered all my questions. They have a clean waiting area and check on you to offer refreshments or if you need anything Would highly recommend!
The Best! Great people. I have bought several vehicles from Marshfield Chev. Chris Davis is the best...always finds the best car for me. Great Service Department and staff
I usually get my oil changed at Marshfield Chevrolet, but this time added the transmission fluid to the bill. The service was completed in the usual time, 1-1.5 hours, and the price was reasonable. The facilities are nice, and people are friendly. The only issue I have is the online booking tool has failed me twice and not confirmed my appointment. If you don't get a confirmation email, try again.
My husband and I just recently purchased a 2019 Chevrolet Equinox, from Boyd Manning, at Marshfield Chevrolet. To say we were impressed, is an understatement. As introductions were made, we could tell we were in for a very pleasant experience. Boyd went the extra mile with us from the courteous way he tried to find out exactly what we were looking for in a vehicle, to making us feel comfortable, with no pressure at all. We could tell he really cared for us, the customer and made sure we were able to test drive cars we liked. Then during the "bartering" process, we weren't made to feel like one does in some dealerships where they do not listen to what the customer has to say. We were treated fairly and respectfully. Boyd makes it a very pleasant experience to purchase a vehicle. He helped us transfer our personal items from our old car to our new ride and then at the end, filled our car up with gas. We realized he paid for this out of his own pocket, as most dealerships only do this when one purchases a new vehicle. We would highly recommend Marshfield Chevrolet for your next purchase of a vehicle and ask for Boyd Manning. You will not be sorry.
I bought a 2021 chevy traverse had two problems with it the service department took good care of me. I would buy another car there they have a great team. Thanks to Kenny, Chris, Mike, Tim.
Rolla was very friendly and great to work with! He went above and beyond helping us with the sell of our truck before making our purchase. We will be back!
I want to recommend Marshfield Chevrolet to anyone looking for a car ,new or used. The service you recieve there is awesome. you are extremely cared for here. I have had the opportunity to work with RollaScott in several different occasions. His main concern is his customers satisfaction. He knows what to show you as soon as you tell him what you want. He is a pleasure to work with. Scott Hammock has a fabulous team that work well together which makes it a great place to do bussiness with. I will continue to do bussiness and send others to them. I want to thank Rolla Scott for the help you gave me and for the beautiful new Equinox i now drive. Thank you for all your help.
These guys do a great job. Service dept is very good. They do have room for improvement with communication though.
We were on the road with a 42 foot trailer with four horses in it when we started having engine trouble. We called Marshfield Chevrolet after contacting two other dealers in the area, who said they did not have time to get us in. Marshfield got us in right away, understanding our predicament. The service department went above and beyond to get us back on the road as soon as they could. I am beyond appreciative of everything they did and highly recommend them.
Boyd Manning was an awsome salesman polite not pushy and knows how to sell a car he makes car buying fun at marshfield Chevrolet if ur looking for a car i recommend boyd Manning
Bought a car for our son. Agent was informative, answered our questions, pleasant, made the process agreeable. Also he was the only one to answer the phone when we called about the car.
Boyd was the best sales person we have ever dealt with!!! For that reason we will consider Marshfield Chevy next time we are wanting to buy a car!
We traded for a newer vehicle and it was the best experience ever thanks to BOYD our salesman. We would definitely go back but would want Boyd again. He deserves a raise!!!!
Have bought many cars but have never had such an easy / positive experience as I did here. Will never go anywhere else. Thanks Butch
I bought my car from rolla scott and salesman. There was a noise with my brakes he set me a appt. Took in my car the service guys were very nice and fixed the problem. Rolla keep checking on me and my car. I would buy another one from him. He is caring and helpful as well as the service guys very nice.
Brandon was super helpful and gave me plenty of attention and time....even though I was a bit indecisive. I didn't purchase a car from here but wouldn't hesitate to in the future.
Best buying experience I've ever had, Kenny and Chris are amazing. I went in for a used car and came out with a new one within my budget!! I will be back in the future!!
Chase Wilson was on the lookout for a truck that would meet all my criteria (and it was a pretty specific and detailed list). When he called that a truck had come in, he was right and it was very sharp ? just perfect. He was upfront and straightforward with the deal, and it was mine the next day. Heath had all the finance paperwork ready, and it was a quick and painless process. I felt that they both were genuine and had my best interest at heart.
Chase Wilson was on the lookout for a truck that would meet all my criteria (and it was a pretty specific and detailed list). When he called that a truck had come in, he was right and it was very sharp — just perfect. He was upfront and straightforward with the deal, and it was mine the next day. Heath had all the finance paperwork ready, and it was a quick and painless process. I felt that they both were genuine and had my best interest at heart.
Get Directions To Our Dealership